THE IMPORTANCE OF: a Portfolio as a Beauty Pro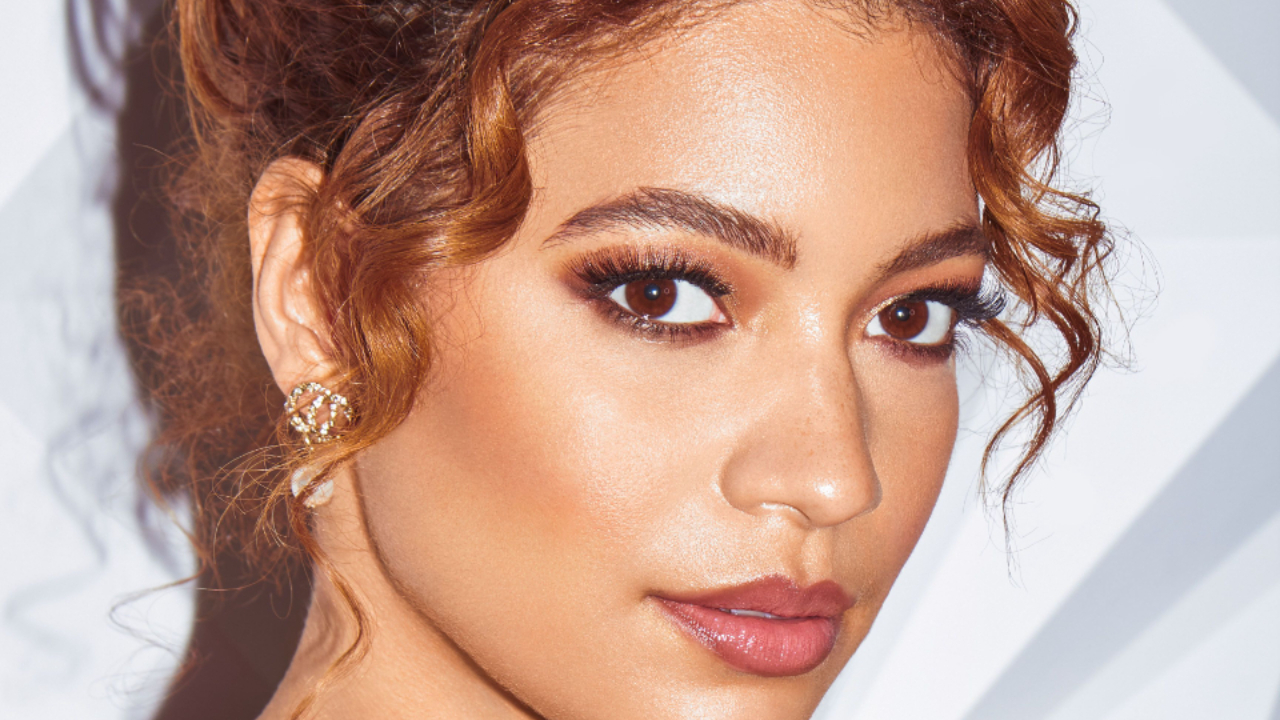 What's the single most important factor that can help artists improve their business? Two words... "Your portfolio". As a makeup artist or hairstylist, you are a skilled creative, and your portfolio is your visual resume, as well as your business card.
A portfolio is a collection of photographs that display a makeup artist's or hair stylist's best work. The artist then uses those photographs market themselves to others, attract new clients, and get more work.
A portfolio needs to be carefully edited to tell a story of who you are as an artist. It shouldn't be a collection of ALL your work or of all the looks you can do. You should look at it as a pitch or presentation to your potential clients. So it needs to be well-designed and curated. The design and layout of your portfolio can instantly give its viewers a feel for your aesthetic.
Random, amateur images of your work scattered across your social media does NOT make a professional portfolio and won't land you serious clients. Your social media accounts are not your portfolio. And if you want to be a successful make artist or hair stylist that gets to choose the clients, you will need a portfolio that reflects that you mean business!
Why Is A Portfolio Important?
There are a bunch of reasons, but here are the most relevant:
It's proof that you know what you're doing. Nowadays anyone can take pictures on their phone and edit the crap out of them. A professional portfolio will set you apart from the herd and show that you not only know your stuff, but you specifically know your stuff in a professional setting. This is because the images that go into a portfolio are only those captured by a professional photographer, never amateur shots.

It allows you to showcase different looks and styles. As a creative, every single client you work with will require a different look—and require a different skillset from you. A portfolio lets you show that you are well-versed in many different types of makeup or styling. We'll dive more into this a little bit later.

It gives you control over where your career goes. Because you can control the images you put in your portfolio, it allows you to get new work and direct your career. For instance, let's say you've only done bridal work, but you want to get into editorial shoots. You can hire a model and a photographer, and then fill your portfolio with the editorial photos. Creating a portfolio with a new focus will allow you to present yourself as an editorial artist, and get different kinds of work.
What Makes A Great Portfolio?
The best portfolios do two things at once: they present the artist's unique style, while also displaying the technical skills and techniques that any capable MUA should have.
So how do you do those two things at once? Here are some tips that you can use in both your physical print portfolio aka your "book" (having a physical portfolio of printed images is much less common these days) and your online portfolio (this is the type of portfolio that you will be much more likely to have), to show others that you're the best there is.
Have An AMAZING First Image
The first rule on how to make a makeup artist portfolio: your first image should be STELLAR. It should capture the viewer's attention immediately. You have literally one instant to capture the viewer's respect, so that first image should make the person want to flip that page and see more. It should be the best work you've done, an image that you think best represents who you are as an artist, and is fantastic in all aspects- not just the makeup.
Unfortunately a great image is not just about great makeup. Sometimes it's the things outside our control that can turn a great makeup job into a weaker image. You need to consider ALL the aspects of the image: the model, photography, hair, styling, lighting, retouch, as well as the makeup. They all need to come together to create a beautiful image. Work with the best photographers and models you can, and if you don't have access to agency models, and can't get published photographers to shoot with you (yet), keep working towards that milestone.
Use A Variety of Images and Styles...
Another super-important aspect of your portfolio. You want to show that you are a versatile artist, and capable of creating a number of different looks. The majority of the photos should be photos of clean makeup, basic beauty & beauty makeup. You should include also include a few images of editorial makeup (aka, makeup for a fashion shoot), and, if you want to branch out into more creative work; "avant-garde" or high fashion makeup. If you aren't sure what each of those categories are you may want to consider workshops or classes to expand your knowledge of the industry.
You must include photographs that both 1) show that you have mastered the basics, and 2) show that you have range and don't just do the same look all the time as well as have experience on a variety of skin tones, you'll be in great shape.
When you're trying to vary the images in your portfolio, there are a few things you should keep in mind:
The first image should be one that presents the message you want to send. Figure out how you want to be seen, find the best photo that represents that desire, and put it up front.

You can include a few black and white photographs, but not too many. Makeup for black and white photos requires a different skill set than makeup for color photos, so it can be good to have those in there, but don't overdo it.

It can help if you include a few photos that include a model's/client's clothes, as a way to let photographers know that you can come up with a style that enhances the look and feel of clothing. They don't all have to be close ups- but the makeup should be easily visible.

Work with multiple photographers. Your portfolio should represent that you know how to do makeup to go with a variety of styles. You don't want your book to look like a photographer's with all one aesthetic of photographic style.

The models should also show variety. Think about including a range of ethnicities and skin tones, as well as hair colors and eye colors. No one will be impressed with a sea of blondes.
One quick note about variety: you'll need to make a decision about whether you'll be doing editorial/ print makeup or bridal makeup, and have your entire portfolio full of photos of one or the other. You shouldn't include images of both types. We know we have been talking a lot about showing your variety, but you do need to choose a direction. Keep in mind someone who is organizing a photo shoot for a magazine will want to see your editorial photos, and not your bridal shots. Brides on the other hand will often look at your bridal portfolio as well as your editorial/ print portfolio and they may book you BECAUSE you do more than just brides.
In fact, it's not uncommon for makeup artists to have two or more portfolios, each for a different kind of makeup. If you are enjoying a career that spans different areas of makeup, you may have a fashion portfolio, a bridal portfolio, a headshot portfolio, and so on.
Part of a professional portfolio is having enough photographs to show that you've worked a number of different jobs, but not too many. You want to wow them with a couple of images, and then have them wanting more. When you are starting out you may only have a handful of images that you think are portfolio worthy and that is ok! It is better to have 5 amazing images in your portfolio than a portfolio that has 5 amazing ones and 5 that aren't as good that you are using as "filler". As you build your book you should try to get to the sweet spot of 10 to 20 images to show off what you can do. So many makeup artists make the mistake of not doing a constant edit of their portfolios as they get new great images to keep it cut down to only the best representation of their work. Don't treat your portfolio like a photo dump.
Try to arrange your photos so that there is a "flow," or a logical sequence to the photographs. One way to do that is to group similarly-themed photos together. Make sure that each image looks good to the other images it is next to, they should compliment each other and not have too must contrast that can be jarring. We do a deep dive on this in our Print & Production Makeup Mastery Course, but some key takeaways that you can easily implement are:
Never have a face look off the page, if needed flip the image so they are facing in.

Don't put a model who has really warm tones next to a model who is super cool.

Just like your first image should be your strongest, you should also end with an exclamation point. Try to start and finish strong.
How to get great images for your portfolio?
And now to the most important part – how to get good quality images for your portfolio. There are two ways to go about it.
Option #1: Network and find Test Shoots
In the industry this has many names: Test, TFP (Time for Print), Trade, Collab, Portfolio Shoot, etc.
TFP is a collaboration of creative professionals coming together working for the same thing: getting images for their portfolios. It means that each party is volunteering their time and talents and not being compensated other than by receiving images for their books. The people involved can be photographers, makeup artists, models, hairstylists, wardrobe stylists, set designers, nail artists, creative directors, retouchers, etc.
There are two different ways to go about it. You can set up your own portfolio shoot, or you can seek out photographers who may need makeup artists and hairstylists for test shoots they are putting together.
There is a lot that goes into getting great images from a test shoot. So much so that we will have to dive into that in another post so stay tuned!
Option #2: Stage Your Own Photo Shoot, or Participate In A Portfolio Workshop
It's kind of fun, isn't it? Setting up your first shoot—even if it is simply for your portfolio—is your first step towards building a professional career for yourself. It's exciting!
So what will you need to create a photo shoot? You'll need a photographer, one or more models, and somewhere to do it. Here's how you get them:
You pay for their services. The best—and easiest—option, if you can afford it, is to pay for a professional photographer and professional model (or models). You'll see how experienced professionals work, and you'll have a fantastic networking opportunity with the photographer and the model. Depending on the photographer you may also need to secure a studio space for the shoot. This is a great way to get incredible images for your portfolio that can put you potentially years ahead of where it would be if you relied on test shoots alone to build your book. But it can also be pricey.
If you don't have the kind of funds it takes to take on all the financial responsibility for a shoot with incredible professionals another option is to sign up for a Portfolio Building Workshop. These are sometimes held by fabulous beauty photographers or makeup schools. These are much less expensive because there are multiple participants so the cost is essentially split amongst them. Another MAJOR benefit is the planning, prep and securing of models and photographers is all done for you.
You Will Need To Update Your Portfolio Often
Portfolio building is a constant part of our "job", and you should always be striving to improve your portfolio. As you grow as an artist, your portfolio should reflect that. Remember, your portfolio is your biggest "advertisement" and it needs to reflect who you are as an artist today, and where your career is headed.
Don't let your portfolio get stale!
At Alchemy Beauty Academy we offer our Portfolio Workshops to ensure that the artists (currently in San Diego) have the opportunity to work with incredible beauty photographers and fabulous professional models to keep their portfolios fresh. If you are interested in participating in this amazing workshop join the waitlist HERE!
We would love to see YOU there and take your portfolio to the next level!