New Hybrid Experience
Ready to experience the Best of Both Worlds?
Join the waitlist for Our Hybrid Online and In-Person holistic Education. Same great in-depth study of Makeup, Hair and Business for those who want a successful career in the beauty industry and more! Enrollment will be opening soon with limited spots for more personalized attention.
Join the waitlist to claim a special scholarship for our founder round!
Our Education is perfect for you if...
You're ready to crush your goals and stop procrastinating
You want 2 mama bears who support and cheer you on (you'll even hear our voices in your head once you graduate and are working in the field lol)
You are willing to commit time to make lifelong changes since you know you get what you put in
You're willing to do at-home quizzes and practice along with in-person training
You are open to feedback on your artistry and know it comes from a place of love and wanting you to succeed and elevate your skills
You want personalized and individual attention and know you are not just another "subscriber"
You commit to upholding safety and sanitary practices since you know it is a reflection of your professionalism
JOIN THE WAITLIST

"Hollie, I just wanted to say thank you for your mentorship and guidance and to let you know I got the job at MAC! I appreciate you and Kimm so much for all that you've down to help me grow my artistry and just wanted to let you know ❤️."

Alfonso, Master Beauty Alchemist Graduate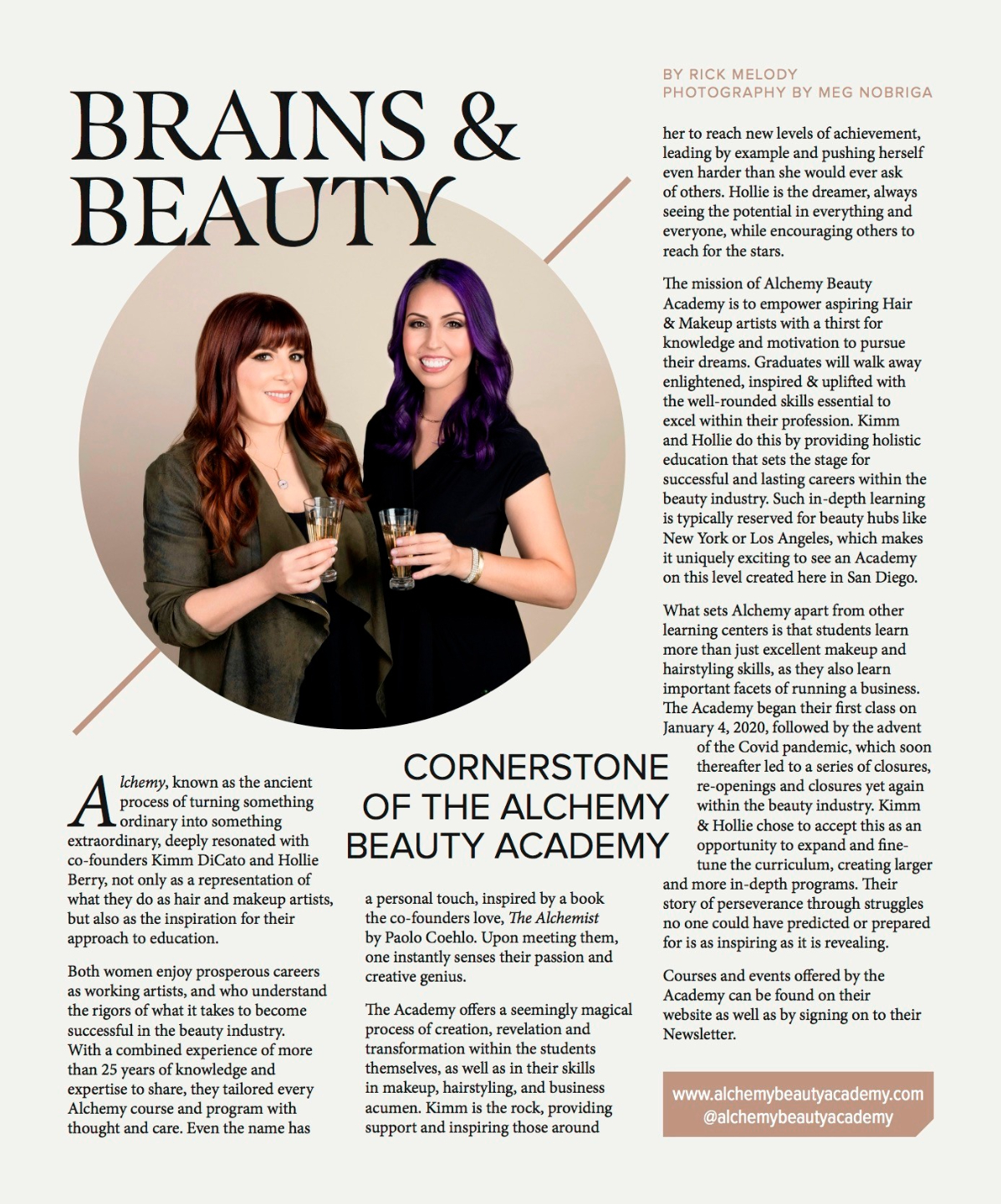 Hi, We are Kimm & Hollie —
We help creatives, makeup and hair artists launch and jumpstart their careers
so they can enjoy a passionate heart led and successful freelance business.
Enrollment Opens Soon
Be the first to know when enrollment opens and claim your early-bird bonus
When does enrollment open?
Will I receive a license?
Schedule your free call with
ALCHEMY BEAUTY ACADEMY